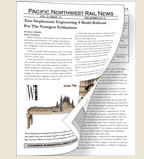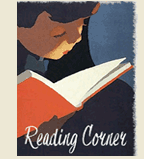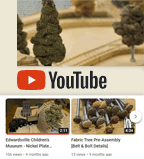 Featured Links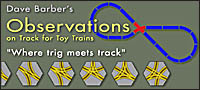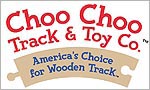 LED Kits and Components
bakatronics.com
allelectronics.com

Textures, Fonts and Graphics
adobe.com/products/photoshopelwin
epaperpress.com/ptlens
texturama.com
absolutetextures.com
railfonts.com

Paints, Stamps and Finishes
realmilkpaint.com
bioshieldpaint.com
ecospaints.net
picturemystamp.com
rubberstamps.net

Fabrics, Carpets and Mats
totofabrics.com
earthweave.com
sisalcarpet.com
naturescarpet.com

Custom Trains, Tracks and Components
Hoogerland Railways [preserved]
cherrytreetoys.com
craftparts.com
meskotoys.com
choochootrack.com
brooksarchitectural.com
The Wooden Railway Page
Dave Barber's Observations
Resources for Wooden Railways
tinkeringtechie.com
elevatedtrak.com

Publications


Pacific Northwest Rail News


Play-Trains


Assoc of Tourist RR & Rwy Museums
Contact Information


If you would like to talk or share ideas, drop me a note at tom@wTrak.org and I'll reply - usually the same day.

A love of trains runs deep in the family - my great-great-great-great-grandfather and George Stephenson are cousins, with my side of the family (James Stephenson) emigrating to South Carolina in 1772. My two boys lived briefly in Bristol, England as children...effectively closing a long, storied migration circle that spanned 225 years.
Robert Stephenson (1723), James Stephenson (1746), Robert Stephenson (1770), John Wesley Stephenson (1812), John Wesley Stephenson (1847),
Edgar Sanders Stephenson (1875), Leroy Perkle Stephenson (1917), Edgar Oran Stephenson (1937), Thomas Douglas Stephenson (1963), and my sons
Andrew Michael Stephenson (1993) & Douglas Gray Stephenson (1995).
Resources


Visio files with the track sections used in this standard proposal are available. A file with the contour outlines for the Mountain can also be provided. Email for a link to these files.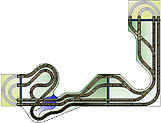 Printable version of the original standard is available here...along with updates published through 2023. Incremental updates appear throughout the current year.